JCB Clothing shop overview - stores where you can pay clothing with JCB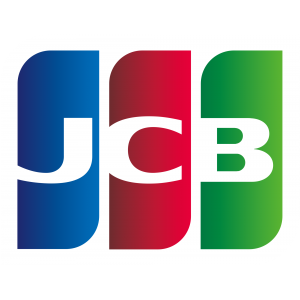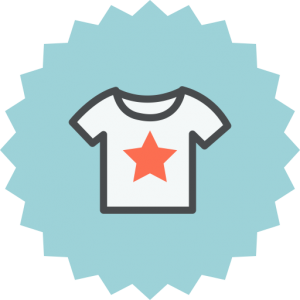 JCB Co., Ltd. is a credit card company based in Tokyo, Japan. It is accepted at JCB merchants, Discover Network merchants in the United States, UnionPay merchants in China, and American Express merchants in Canada. Founded in 1961 as Japan Credit Bureau, JCB established dominance over the Japanese credit card market and now also the international market. This site gives an overview of webshop where you can pay with a JCB creditcard.
Be the first to get the latest shirts, jeans, jumpers, and t-shirts by browsing our online collection of popular web shops. This site gives an overview of apparel and clothes such as jeans, pants, slacks, trousers, skirts, dresses and shirts. Multiple styles of dress are shown for any occasion, from casual wear to work wear and formal wear. This site shows various websites that sell clothing from different brands. Brands range from Calvin Klein, Ralph Lauren and Tommy Hilfiger to designers such as Chanel, Gucci, and Dolce and Gabanna. Whether shopping for the newest trends, an outfit for a special occasion, or simply looking for something comfortable to wear around the house, it can be found on one of our web shops.
Filter JCB shops by category - all stores
About Paying Clothing with JCB Credit Card
The Convenience of JCB Credit Card for Clothing Purchases
JCB Credit Card offers a seamless and secure payment method for purchasing clothing online. With its wide acceptance and user-friendly features, JCB Credit Card allows you to explore a plethora of online clothing stores and enjoy a hassle-free shopping experience. Say goodbye to cumbersome payment procedures and embrace the convenience of paying for your favorite clothing items with JCB Credit Card.
Benefits of Using JCB Credit Card for Clothing Purchases
Wide Acceptance: JCB Credit Card is accepted by numerous online clothing stores, giving you access to a diverse range of brands and styles.
Secure Transactions: JCB Credit Card ensures utmost security for your online transactions, safeguarding your personal and financial information.
Convenient Shopping: With just a few clicks, you can easily make your clothing purchases using JCB Credit Card, eliminating the need for manual input of sensitive payment details.
Rewards and Discounts: Many online clothing retailers offer exclusive rewards and discounts when you pay with JCB Credit Card, providing you with additional savings on your purchases.
Where to Use JCB Credit Card for Clothing Purchases
At PaymentMethods.com, we provide an extensive list of online clothing stores where you can use your JCB Credit Card to shop for the latest fashion trends. These stores offer a wide variety of clothing options, from casual wear to formal attire, ensuring that you can find the perfect outfit for any occasion. Discover new fashion destinations and click on the respective site.name link to directly access the relevant webshops.
Enjoy the Convenience of JCB Credit Card for Clothing Payments
With JCB Credit Card, you no longer have to worry about the hassle of finding alternative payment methods when shopping for clothing online. Its broad acceptance, enhanced security, and user-friendly features make it the ideal choice for seamless and convenient transactions. Explore the world of online fashion today using your JCB Credit Card and enjoy the convenience it brings to your clothing purchases.