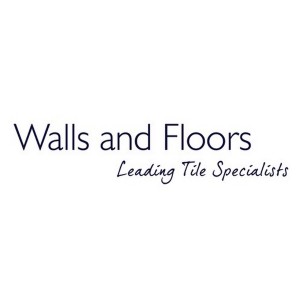 Walls and Floors
Walls and Floors is UK's number one leading tile specialists offering top-of-the-line tiles to suit all your home improvement needs, from all wall tiles and floor tiles to kitchen tiles and bathroom tiles.
Walls and Floors - reviews
| | |
| --- | --- |
| Delivery information | Walls and Floors guarantees quick, active, next day delivery service. Orders over £150 are free. Orders under £150 that weigh up to 10 kilogram costs £7.99, orders that weigh up to 20 kilogram cost £11.99, orders that weigh up to 30 kilogram cost £15.99 and orders that weigh over 30 kilogram cost £24.99. For samples, standard sample delivery is free; Next Day Sample Delivery costs £3.95. Orders must be placed before 2pm to qualify for next working day shipping or standard shipping that takes 2-3 working days. |
| Payment information | Walls and Floors accepts payments by online, overseas, cheques and by phone. They accept: Credit, Debit, SagePay, Visa, MasterCard, PayPal, and Klarna. All payments from abroad must be made by BACS or CHAP transfer in GBP (£). |
| Payment methods | Credit Card Mastercard Visa Maestro PayPal Klarna |
| Return information | Customers are given the right to return items if they are not satisfied with their purchase. They are encouraged to inform Walls and Floors within two working days of delivery if they receive incorrect or damaged tiles. Items must be returned in the original packaging to the main distribution warehouse using this address: Walls and Floors Ltd, Returns Depot, Garrard Way, Kettering, NN16 8TD and the customer will be responsible for transportation and insurance of items. Walls and Floors will either refund customers or send replacements as soon as possible. |
Pay with Klarna at Walls and Floors
It is possible to pay with Klarna at Walls and Floors.
Reviews
There are no reviews of this shop yet