Maestro Clothing shop overview - stores where you can pay clothing with Maestro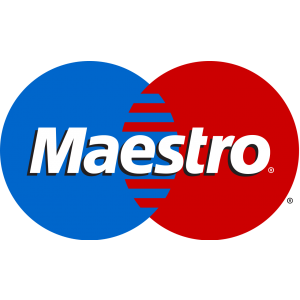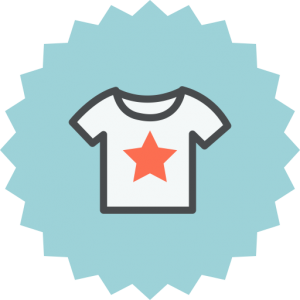 Maestro is a multi-national debit card service owned by MasterCard that was founded in 1992. Maestro cards are obtained from associate banks and can be linked to the card holder's current account, or they can be prepaid cards. Within the EU and certain other countries, Maestro is MasterCard's main debit brand and is the equivalent of signature debit card which does not require electronic authorization, similar to the Visa Debit card. In most other countries, Maestro is equivalent to a Visa Electron and is MasterCard's tertiary card. This page gives an overview of shops where you can pay with Maestro.
Be the first to get the latest shirts, jeans, jumpers, and t-shirts by browsing our online collection of popular web shops. This site gives an overview of apparel and clothes such as jeans, pants, slacks, trousers, skirts, dresses and shirts. Multiple styles of dress are shown for any occasion, from casual wear to work wear and formal wear. This site shows various websites that sell clothing from different brands. Brands range from Calvin Klein, Ralph Lauren and Tommy Hilfiger to designers such as Chanel, Gucci, and Dolce and Gabanna. Whether shopping for the newest trends, an outfit for a special occasion, or simply looking for something comfortable to wear around the house, it can be found on one of our web shops.
Filter Maestro shops by category - all stores
Pay for Clothing with Maestro
Looking to purchase clothing online using your Maestro card? PaymentMethods.com provides you with a comprehensive list of webshops where you can conveniently pay for clothes with Maestro. We understand the importance of a secure and seamless payment process, and Maestro offers just that.
Benefits of Using Maestro for Clothing Purchases
Secure Transactions: Maestro implements advanced security measures to ensure your personal and financial information is protected during online transactions.
Convenience: With Maestro, you can make purchases with just a few clicks, eliminating the hassle of entering lengthy card details every time you shop.
Widely Accepted: Maestro is a globally recognized payment method, accepted by numerous online stores, making it easier for you to find your favorite clothing brands.
Fast and Reliable: Maestro transactions are processed quickly, allowing you to finalize your clothing purchase without delays.
Explore our directory of online clothing stores that accept Maestro and start shopping for your favorite apparel today.