Buy Now Pay Later Hotels shop overview - stores where you can pay hotels with Buy Now Pay Later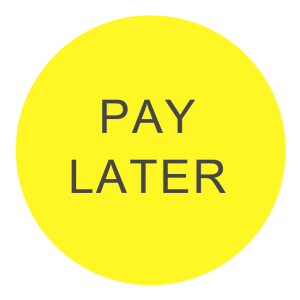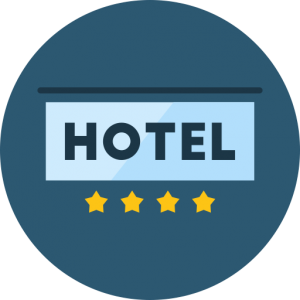 Some webshops give the possibility to pay afterwards. That can be done by methods like Afterpay and Klarna. Klarna is a Swedish e-commerce company that provides payment services for online storefronts. Their core service is to assume stores' claims for payments and handle customer payments, thus eliminating the risk for seller and buyer. Looking for shops where you can order and pay later? This site gives an overview:
Get access to the most popular and elegant hotels and the most luxurious suites in the world. Our sites compare prices of thousands of hotels to find the best available fares. Whether traveling for business or planning a dream vacation, there are hotels and motels that fit all needs. From reasonable accommodations such as Econo Lodge and Comfort Inn to luxury rooms at the Four Seasons and Le Méridien there are many options available. Instead of trying the tourist experience there is access to beautiful homes and apartments as well. Booking reservations can be done through our featured sites.
Filter Buy Now Pay Later shops by category - all stores
About Buy Now Pay Later Hotels
When planning a vacation or business trip, one of the most significant expenses is accommodation. For those on a budget or facing financial constraints, paying upfront for a hotel room may not be feasible. However, the option of buy now pay later hotels has become increasingly popular. This article will discuss the benefits and drawbacks of buying a hotel and paying later, including how it works and what to consider before making a purchase.
What are Buy Now Pay Later Hotels?
Buy now pay later hotels are accommodation options that allow guests to book their stay and pay for it later. Instead of paying the full amount upfront, guests can split their payment into smaller installments over a specified period. Many hotels offer this service through third-party companies like Klarna, PayPal, and Affirm, among others.
How Do Buy Now Pay Later Hotels Work?
When booking a buy now pay later hotel, guests typically have the option of choosing their payment plan. Depending on the provider, payment options may range from 4 monthly payments to a more flexible schedule. Once the reservation is confirmed, guests will need to pay the first installment, which may include a deposit or not, depending on the hotel's policies.
Benefits of Buy Now Pay Later Hotels
Flexible payment options: With buy now pay later hotels, guests can choose the payment plan that works best for them, making it easier to budget for travel expenses.

No credit checks or deposits: Unlike traditional hotels, some buy now pay later hotels do not require guests to undergo credit checks or put down a deposit.

Convenience: Guests can book their accommodation and pay for it later without worrying about the upfront cost, making it easier to plan their trip.
Drawbacks of Buy Now Pay Later Hotels
Higher costs: Although buy now pay later hotels offer convenience, the total cost may be higher due to interest or fees associated with the payment plan.

Risk of overspending: The option to pay later may make it tempting to book accommodations that are outside of your budget, leading to overspending.

Late payment fees: If guests miss a payment or fail to pay their balance in full by the due date, they may be charged a late payment fee.
What to Consider When Booking a Buy Now Pay Later Hotel
Payment schedule: When booking a buy now pay later hotel, guests should ensure that they understand the payment schedule and the total amount they will pay, including any interest or fees.

Hotel policies: Different hotels have varying policies regarding buy now pay later options. Some may require a deposit or credit check, while others may not.

Location: Consider the location of the hotel when booking, including proximity to your destination and transportation options.

Reviews: Check out online reviews of the hotel before booking to ensure that it meets your expectations.
Examples of Buy Now Pay Later Providers for Hotels
Affirm: Affirm is a financing company that partners with some hotels and/or hotel booking sites to offer pay-over-time options for accommodation.

Klarna: Klarna is another financing company that partners with hotels and/of hotel booking sites to offer flexible payment options.
Conclusion
Buy now pay later hotels can be a convenient option for those who want to plan their trip without worrying about the upfront cost of accommodation. However, guests should carefully consider the benefits and drawbacks before making a purchase. By understanding the payment schedule, hotel policies, and location