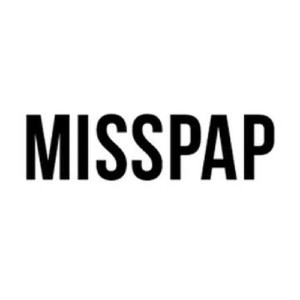 MissPap
MissPap is the UK's top-rated one-stop-shop for "tomorrow's fashion today". With an extensive collection of tops, dresses, two-piece sets, skirts, jeans, boots and high heels, MissPap has become a focal point for trendy women. Shop their entire collection today and feel confident in what you wear.
MissPap - with Free Returns reviews
| | |
| --- | --- |
| Delivery information | MissPap offers multiple delivery methods. UK Standard Delivery takes up to 5 days and costs £1 delivery for orders over £3.99. UK Next Day Delivery costs £1.99 for orders over £5.99. Customers will receive their order before 11pm Sunday to Friday or before 9:30pm on Saturdays. |
| Payment information | Customers can pay using their debit card, credit card, Paypal, Klarna or Laybuy. They accept the following cards: Visa, VISA Electron, Mastercard, Maestro, American Express. If customers wish to apply a discount code to their order, they must enter the relevant code during the online checkout process. |
| Payment methods | Credit Card Mastercard Visa American Express Maestro PayPal Klarna |
| Return information | MissPap guarantees free, fast, trackable returns. Persons have 45 days to return items to them from the day customers receive their order. If customers are returning items from outside the UK they are required to pay the required fees and are recommended to use a standard, trackable service and keep their proof of postage receipt until their refund is complete. |
Pay with Klarna at MissPap
It is possible to pay with Klarna at MissPap.
Reviews
There are no reviews of this shop yet